An ecological
and responsible
approach
Beyond organic, IORA subscribes to a global approach to reduce its overall ecological footprint.
The environmental issue is everyone's business. This is why we want to act at our level by rethinking our practices to limit our ecological footprint as much as possible. From production to packaging and organic certification, IORA is the result of an ecological and responsible global approach.
We want to pass on our precious heritage to future generations. That is why we are constantly reviewing our practices to incorporate the latest innovations in environmental protection and social responsibility.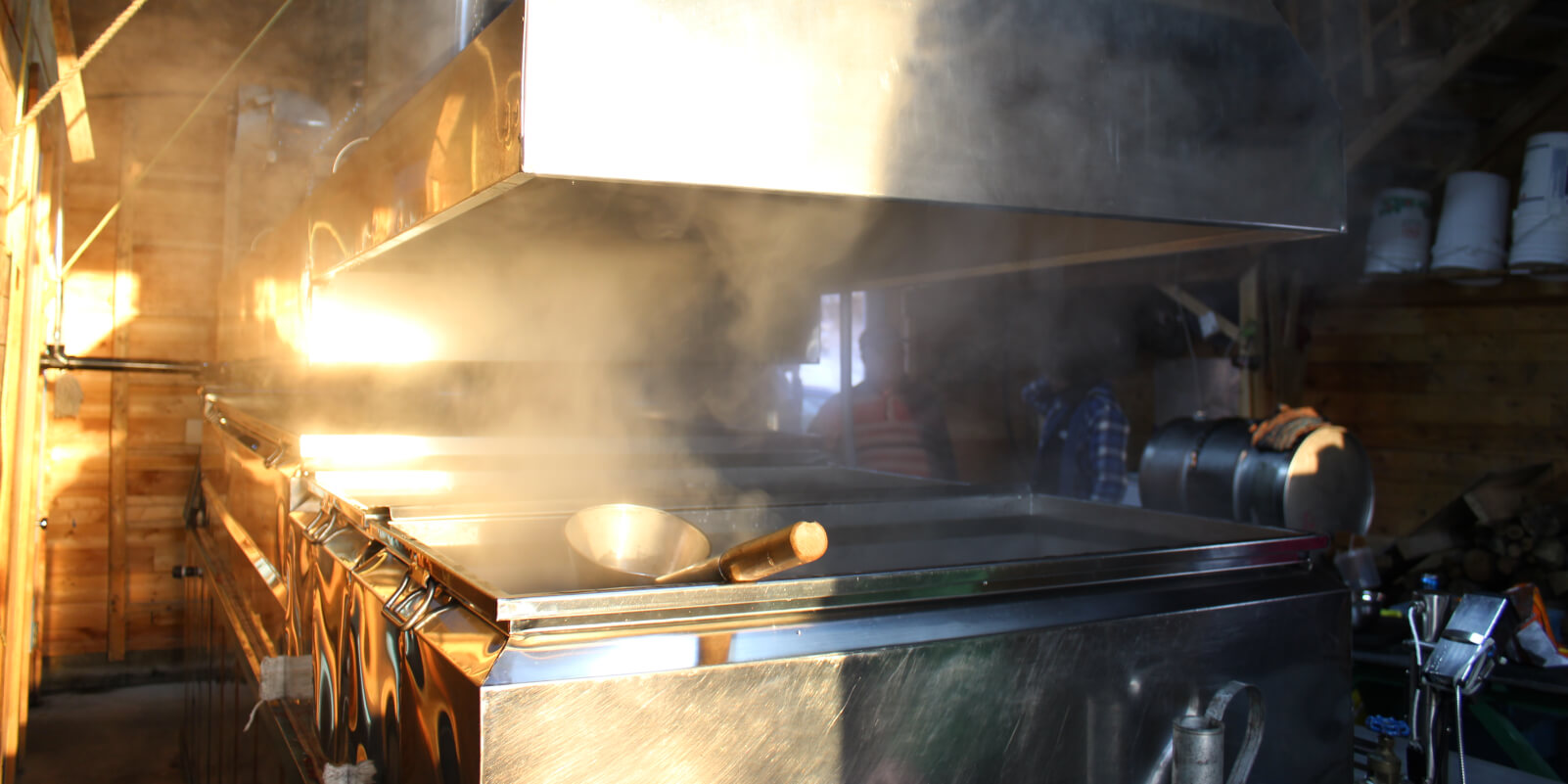 An eco-responsible production thanks to wood pellets
The maple syrup production stage requires a lot of energy. We have therefore implemented an innovative method that significantly reduces our CO2 emissions.
Did you know that the production of a barrel of maple syrup requires the consumption of a barrel of oil?
Maple syrup is obtained by reducing the maple water. It takes no less than 40 litres of maple water to obtain 1 litre of maple syrup. Currently, the majority of producers use petroleum-based evaporators. We opted for an evaporator running on wood pellets. This has reduced our CO2 emissions by more than 10 metric tons per year. The granules have allowed us to do without fossil fuels while enhancing the value of forest residues and preserving the taste quality of our syrup.
---
An innovative approach to maple syrup consumption
We wanted to offer the consumer packaging that was consistent with an organic product. To achieve this, we have selected each element with the ultimate objective of minimizing our ecological footprint without sacrificing the overall quality and aesthetics of our products.
So we worked with a leading glassmaker to propose a bottle with a responsible design. Without any loss of material, this stylish glass bottle is the result of a reflection on the optimization of raw material.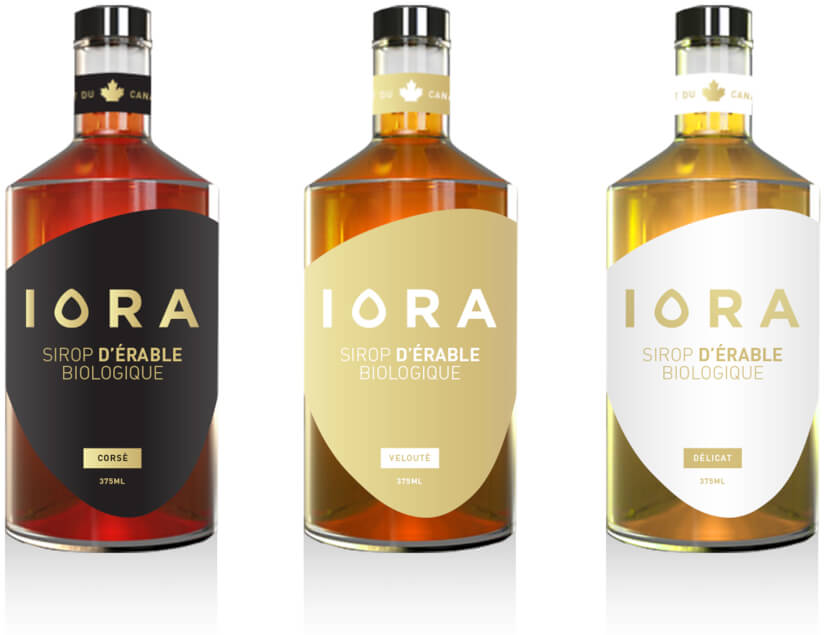 ---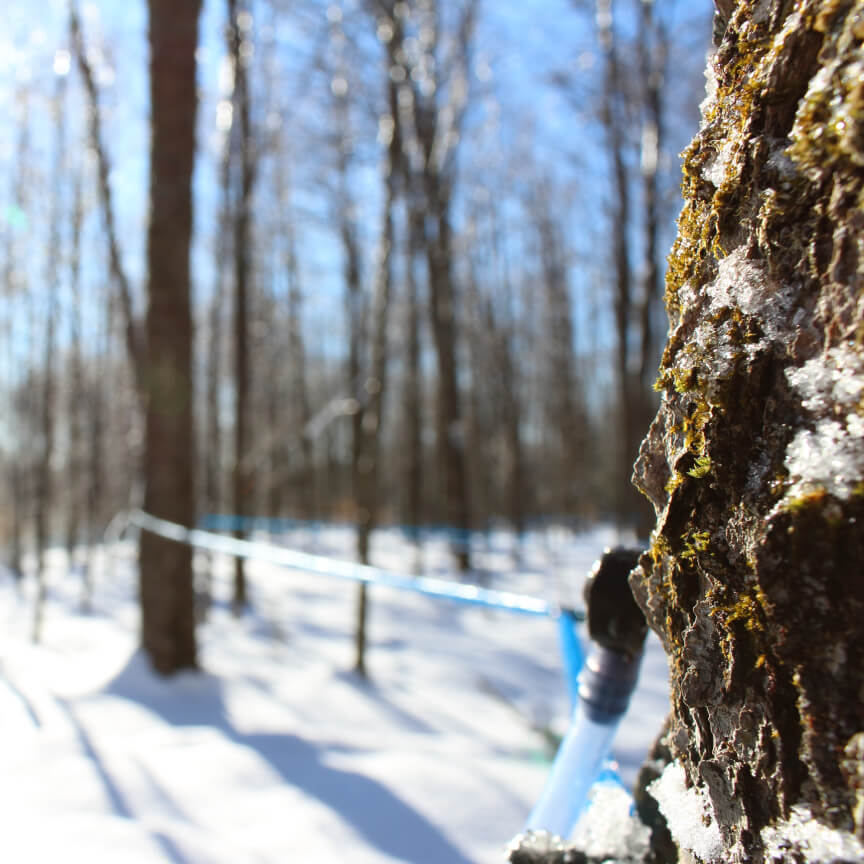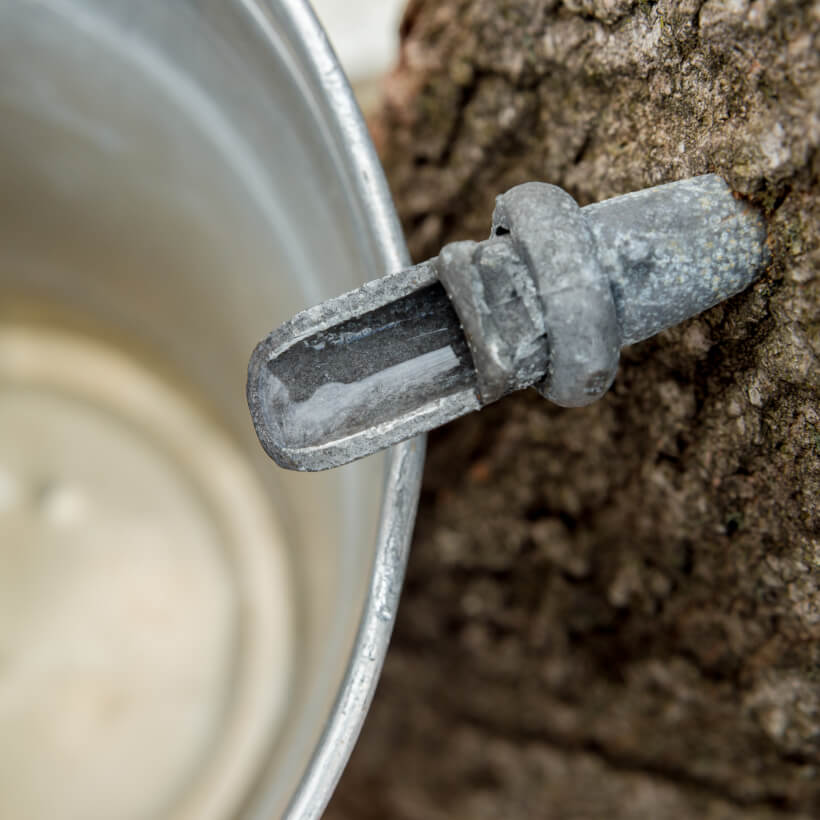 A guaranteed total absence of chemicals
While global demand for organic maple syrup has more than tripled in the past 10 years, to date, less than 25% of production is certified organic. Yet this is a guarantee of sustainable forest management since a certified maple grove must maintain the diversity of tree species to avoid soil depletion. It may indeed be tempting to cut down other trees to facilitate work in the forest, but maple trees need to be in contact with other species to be able to develop to their full potential.
A healthy maple grove is characterized by the presence of native species that are sometimes endangered. For example, wild garlic or ginseng are particularly present in our maple grove. In a conventional maple grove, the practice of spreading lime contributes to soil depletion and therefore to the scarcity of species.
From the consumer's point of view, organic certification is a guarantee that no chemicals are found in the syrup. For conventional maple syrup production, chemicals are often used to clean the tubing that collects maple water. These products are therefore found in conventional maple grove soils. Only an alcohol derivative is allowed in organic maple syrup production. This is more expensive and more stringent, but it is the only guarantee for the consumer that no chemicals are used.